It's finally there!
We've been able to successfully launch our first game mode of our Minecraft Server "Lands Survival".
The launch hasn't been as smoothly as planned, and we are still working on a few features & bugs, but the Server is now online again!
There has been adjustments to the permissions and the connection should be working without time-outs.
What actually happened?
We would like to be honest and transparent with you, and most of the Issues came from our end. The Launch has been prepared for a while, but as the game mode can be pretty complex and at the same time is easy to start going, our focus has been more on the Features rather than setting permissions and testing everything.
Just a few Minutes before the start of the Launch-Stream from "Akai Ryu", we've still been on writing texts for the In-Game Menus.
Overall, the Server is and was playable but several functions that haven't been tested before were not working properly such as the teleporting to a Random Location, not functioning Placeholders or misplaced Holograms. Later in the Stream, there also had been Connection-Issues with the Server, which seemed to be coming from the Server-Provider.
We've got in touch with the Server-Provider, and even though we haven't been able to find where the Issues were coming from, they'll be keeping an eye on our Connection, and we would like to ask to contact us or join our Discord to report Connection Issues.
What's next?
It took way longer than expected, but the Permissions are now set properly, but a few things are still missing!
Over the next few days, we'll be trying to add missing features and fix any bugs we are aware about or find while testing.
For transparency, we will share our current Roadmap / To-Do List and provide you with an update at the end of the Week!
Roadmap / To-Do List
 Update the Lands NPC with a new Tutorial
Update the mage NPC GUI with working Commands
Add Warden as Boss to the Boss-List
Adjust the Profile-Section from the Advisor NPC
Fix Crate Placeholders and adjust the Prices
Add new Items to the Crates
Adjust the Admin-Shop Hologram (We've already added the Shop!)
Add Permissions to the Player-Shops to add Skins to the NPC
Adjust the texts for the Player-Shops
Adjust Pricing of all Items & Lands
Add / Fix our Shop and the Voting-Feature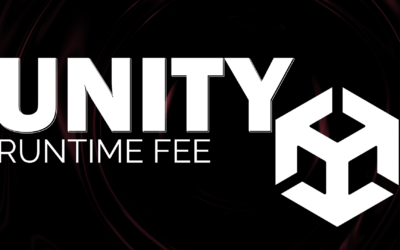 statement to unity's Runtime feeHey Vizora Community, Studios, and Unity In solidarity with other developers and studios, we find it crucial to address Unity's recent policy changes concerning the implementation of a Runtime Fee starting in January 2024. Unity has...