news
INTERGALACTIA is now live!
Yet another Pre-Debut Song of Aikawa Ichihime!
We are excited to announce the release of a brand new song cover by our talented VSinger, Aikawa Ichihime! – This Time the Song is in English and just hit your favorite music streaming platforms, including Spotify and Apple Music. Play the Song on your device now and get yourself into a mesmerizing musical journey through the voice of Aikawa Ichihime.
While she still requires a bit more time to prepare for her official debut, we thought this is a great opportunity to show off her talent and already being able to gather a few fans who will be able to interact with her on her official debut. Once we've set on a fixed date, we'll let you know!
Unfortunately this Article is a bit short as the Song has been released a day prior the date that it has been planned to be released, but we hope you'll still enjoy reading through it and would like to wish you a great weekend ahead!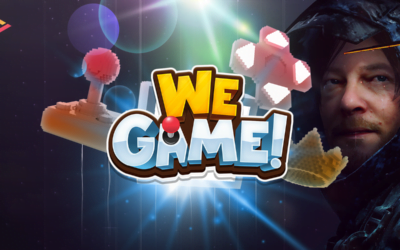 news DEATH STRANDING & MoreGame On! Oh boi, there are 4 great games that we got for you this week! - Next to DEATH STRANDING and Metro, there are two more games for Strategic Builders and FPS Fans, but let's stop the talk and get to it! DEATH STRANDING - Grabbing...